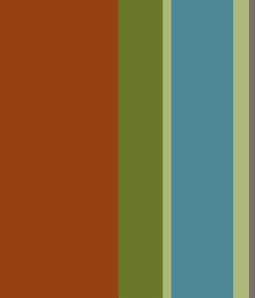 LINKS

The following are links to other sites that I am featured on, or companies that I am affiliated with, as well as just good art, design and furniture.

Abstract Paintings

Art.com

Abstract Art Online

Abstract Art Defined

More modern abstract art on eBay.

Original Abstract Paintings at Yessy.com

Art Quotes and Abstract Artists

Interesting Metal Sculpture

More Metal Art and galleries

Really cool Modern Furniture at 2modern

More cool Contemporary Furniture

The Museum of Modern Art (MOMA)

The Museum of Contemporary Art in Chicago

Resource Guide To Painting - Recommended by a young aspiring artist.

Oil vs. Acrylic - Recommended by a 5th grader named Libby :)

COLLART Collaborative Art - Abstract art for sale and display created by adults with developmental disabilities with help from their collaborator.

The Saatchi Gallery

Contemporary Furniture
Superb modern & contemporary furniture - bedroom, living & dining.

Contemporary End Tables
Modern-ContemporaryFurniture.com has one of the best selections of contemporary end tables on the web.

Bespoke Furniture UK, Interior Designers UK - We offer cafe bar uk, bespoke furniture uk, interior designers uk, cafe interiors uk, cafe bar interiors uk, rijo, rijo42 uk bespoke furniture

Gourmet Butcher Block Cutting Board
Butcher Block Cutting Boards are the perfect gift for the gourmet chef. At Butcher Block Co., we feature the widest selection of butcher block cutting boards in all shapes, sizes, and styles.

Room Dividers
Sells room dividers and screen in fabric, glass, metal and wood for indoor and outdoor use in modern and traditional styles.

Original Modern Abstract Paintings by Mirek Bialy
Original Modern Abstract Paintings. Abstract expressionism, surrealism drawings by pencil & ink for sale directly from the artist.



If you have an art related site and are interested in exchanging links, please email me your details.